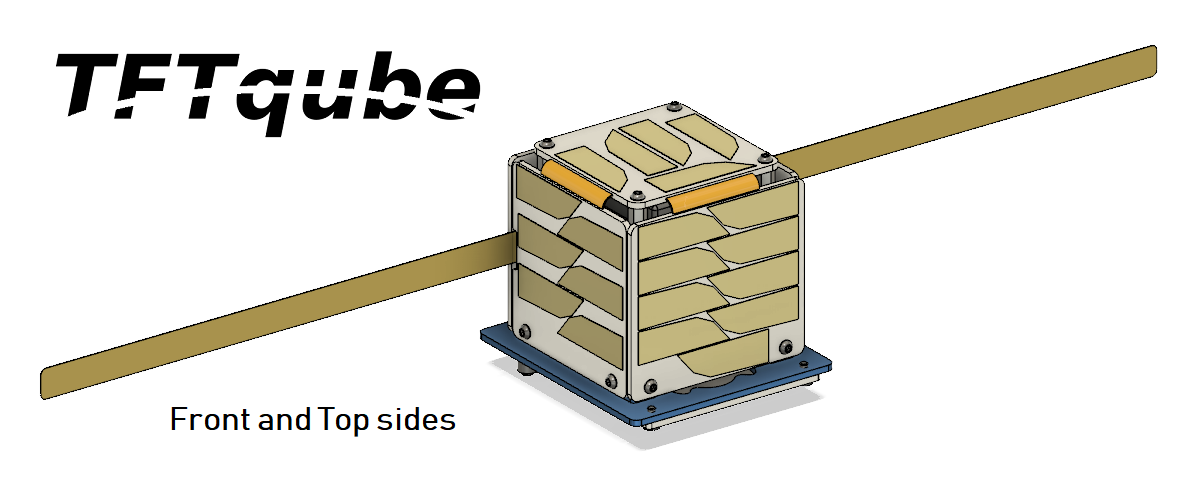 1p pocketqube amateur satellite
About
TFTqube is a 1p pocketqube satellite currently in development at The Flame Trench. Pocketqubes are small, 50mm x 50mm cube satellites that can push the limits of microelectronics in space.
The Flame Trench are aiming to have TFTqube ready for final qualification and launch in the 2020-2022 period, either from the ISS or from a secondary payload on an orbital launch. Confirmation of a launch roadmap will come further in the future.
We plan to use TFTqube to develop a novel method of building compact electronics in pocketqube sized spacecraft, using a shell concept shown to the left. The project will also act as a proving ground for multiple proprietary systems, from spacecraft modules down to ground station systems for operation. The hardware designs will be open-sourced at the conclusion of development.
Progress
TFTqube is currently wrapping up Phase B (preliminary definition) and we are writing up the Preliminary Design Review that allows us to move into full development with confidence.

We are in the process of building SM-1 - the first structural model - to begin to prove out our novel design before we start the process of building our flight electronics into this form factor.

The PDR will be released publicly on our website when complete - we expect by the end of May.

We're assembling 3 OpenLST development boards to start prototyping our communications system and associated embedded software and ground stations.
Developing TFTqube promises to be an expensive process despite us trying to save costs wherever possible - please help us complete this project via donating or supporting us on Patreon!